The Salt Room, Brighton
Day-to-Day Life, Uncategorized
On my birthday eve I was lucky enough to visit new Brighton seafront restaurant, The Salt Room, which is making waves with their fishy menu of dishes such as  silver mullet, potato, spring cabbage and brown shrimp (which my husband had) and lobster, Salt Room fries, garlic & parsley butter (which I had).
Being just a few months old, the restaurant is done up very smartly and the staff were extremely attentive from the moment we stepped through the door. We were led to a table by the window and I excitedly perused the menu for cocktails, settling for the Gin Bouquet. I wasn't disappointed. A mixture of citrus flavours and orange blossom, it was the perfect balance of sweet and zingy and slipped down a little too easily!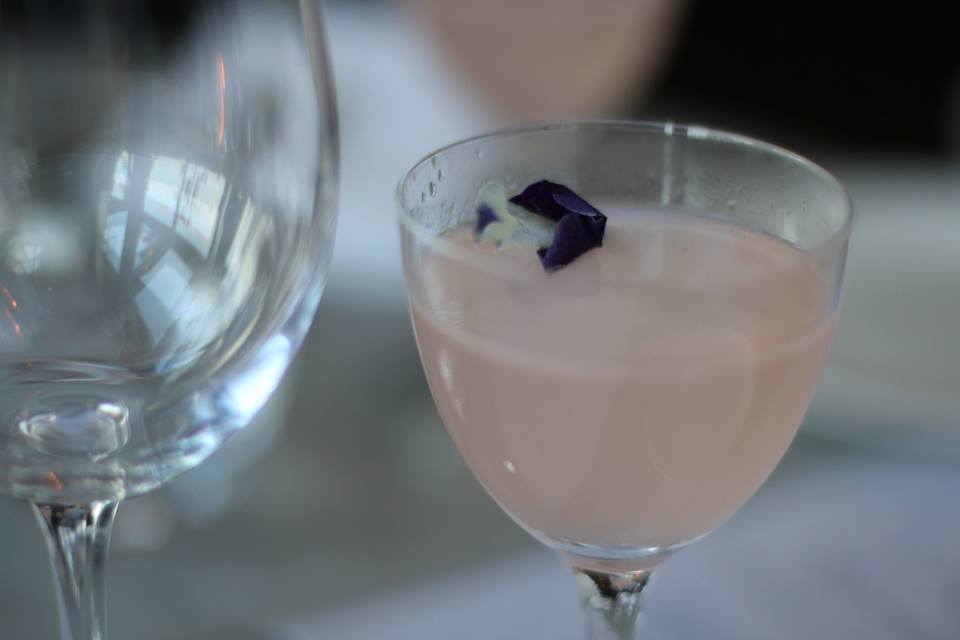 For starters, we chose salt cod fritters with smoked cod's roe and as mentioned above, our mains were mullet and lobster. To be quite honest, remembering exactly what worked about each meal escapes me because it was all so delicious and the atmosphere of the restaurant was so relaxed and enjoyable that the evening has blurred into one merry, hazy memory of laughter and ooo-ing and aahh-ing as we had the first bite of each course. All I will say is that what we chose was scrumptious and I can highly recommend everything we had. The garlic-lemon butter we were given to drizzle over the lobster was divine.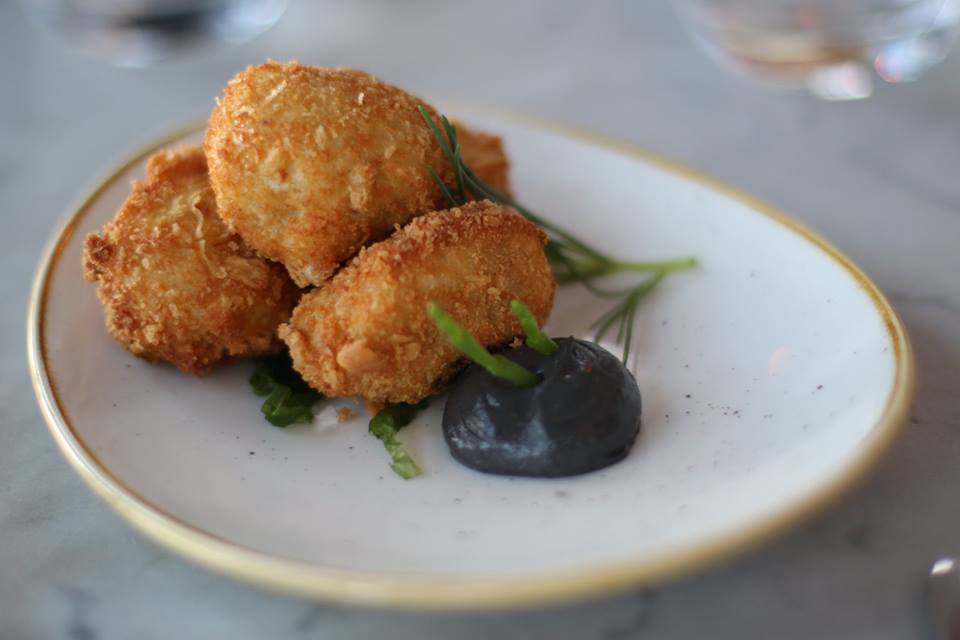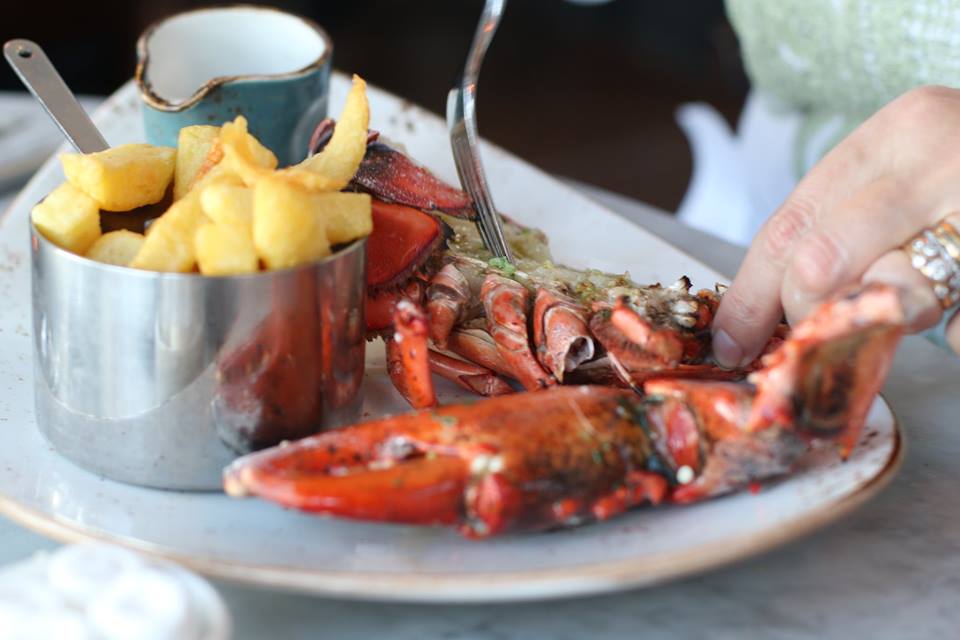 For dessert we ordered the 'pebbles'. These were chocolates cased in a hard shell, made of what exactly I'm not certain but those too were delicious! For this course, we were quite full so wanted something light to go with a coffee and these were perfect.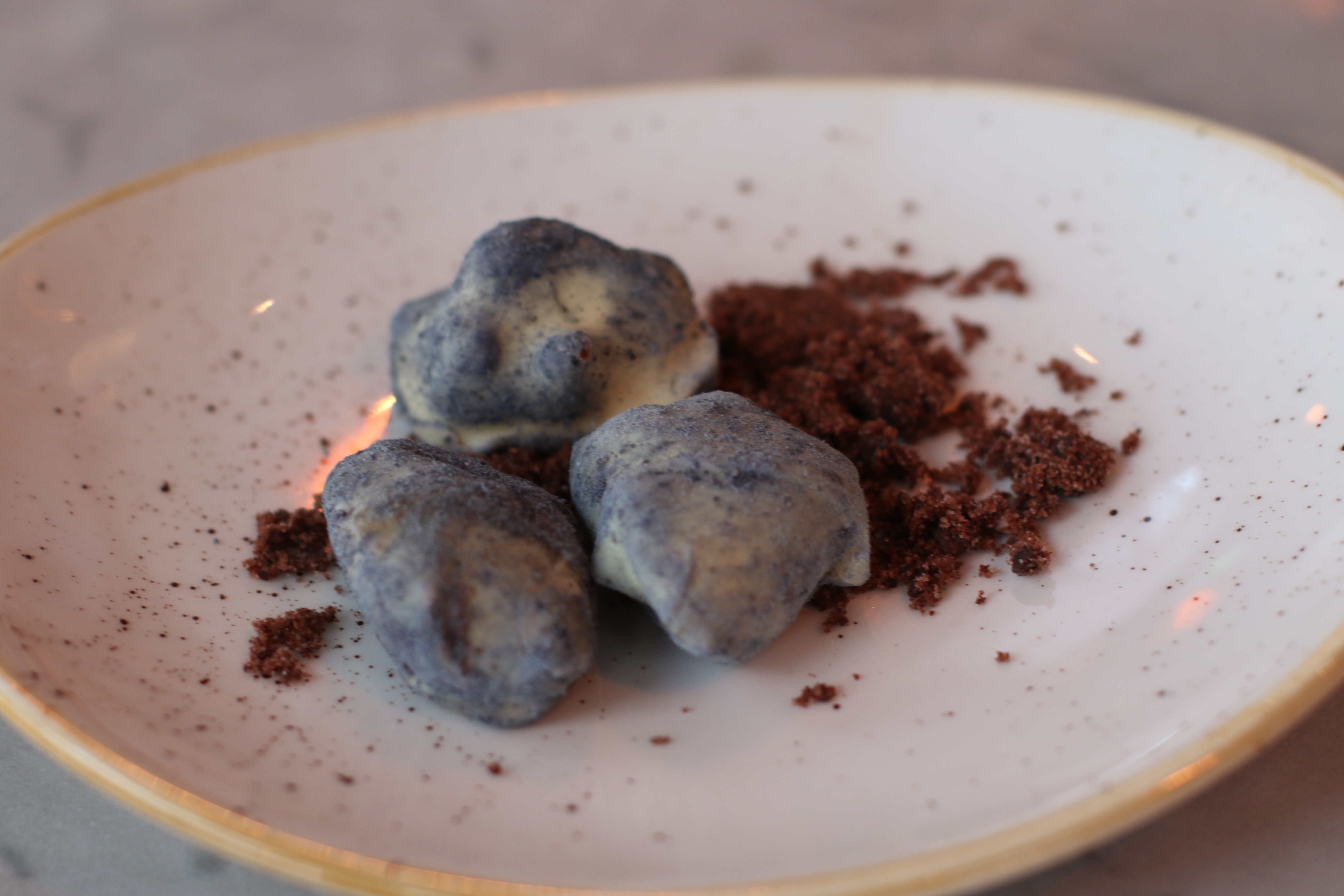 All in all I urge you to go and visit The Salt Room if you're looking for somewhere a little bit special to dine at, with exquisite seafood to boot. The staff were lovely and helped to make our evening memorable, full of knowledge and recommendations about the menu and everything was done with a big smile. I will definitely be back!