How To Organise A Surprise Party in 10 Steps (Guest Post by Bella)
Uncategorized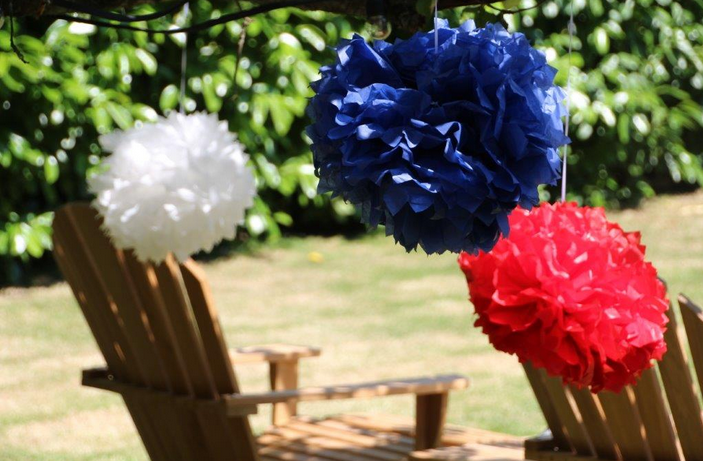 Step 1: Find yourself a party co-ordinator. This is a must. Not lots of people, because this will only make the task at hand even more daunting with lots of different opinions flying around, but one good friend who can help you organise the party from the very initial planning stages right up to the day itself is crucial. My friend Saskia was my co-ordinator, and I couldn't have managed it all without her. While I got stressed about little things, especially as the party in question was for my boyfriend, Saskia could step back emotionally and point out things that I'd forgotten. She was a star.
Step 2: Give yourself 5 or 6 weeks for full planning potential. You definitely need this amount of time minimum really, to get your head around everything and to give guests who live far away time to check their diaries and the chance to buy cheap train tickets. This is especially important if you're inviting students as I was, who are cash-strapped and very disorganised. It took my boyfriend's friends a couple of weeks to even respond to my invite before they started thinking about RSPV-ing and if I hadn't given myself 5/6 weeks of breathing time, I would have been stressing beyond belief.
Step 3: Find the right venue & select a date. Before you get ahead of yourself and start writing down the guest list, you need to make sure you have a venue that can cater for a party and that it is free for the date you have in mind. Sounds simple, but you definitely need to give the venue a call way in advance to ask all the right questions. For a start, are they available? Then suggest possible numbers (details in the next step), do they do any deals on drinks? Are you going to offer food of some sort, if so, how does that work/cost? And also, how long can you book the party room for? You need to have all of this information in front of you before you go any further. If everything seems promising, then you can go ahead, write your guestlist and confirm the numbers (roughly) to the venue.
Step 4: Your party venue doesn't have to cost squillions. In the end, we opted for the Evil Eye Lounge as our venue for the party. The room cost nothing to reserve for the night and although it's not totally flash that didn't matter. We didn't go mad with decoration, I simply bought a few helium balloons and that was that. The focus of the party was on the guests, some of whom were my boyfriend's oldest friends from home who he would never have expected to be there. The bar is so fantastic that the budget was spent on pitchers of delicious, lethal cocktails and the amazing Thai buffet that Evil Eye offers. Think about the party as a whole, and what the suprisee would like, rather than spending too much energy worrying about fancy bars/clubs/restaurants to host the event.
Step 5: Try to keep the guestlist relatively small (and in accordance with your budget, if you are offering food/drinks). When I say small, I mean around 30-40 people. This is how many people I was inviting, and to be quite honest, any more than that and I'm not sure everything would have worked out quite as well as it did. Maybe 50, 60, 70 people would be okay. However, it comes down to the laws of probability and the more people you invite/tell about the surprise party, the more likely it is that someone is going to let it slip. It's also far easier to coordinate and to keep a check of 35 or so people. Anymore than that and it becomes a bit ridiculous. As well as that, my boyfriend's Mum was paying for the party, so I had to keep the numbers to around the 35 mark anyway, so that there was enough food for everyone and we kept within the budget.
Step 6: Make a Facebook Group as a way of inviting the guests, but keep it diguised. For my boyfriend's party, we called the event 'York Cocktail Party' and had the group image as a photograph of my party co-ordinator Saskia. To the fleeting eye, it looked very nonchalant and unexciting and thankfully, even though my boyfriend hilariously 'fraped' a few of the guests at times, he somehow never saw the FB group. He may never have even seen the group 'York Cocktail Party', but at the same time, he could well have done and because it looks like any other annoying spammy group, he may have just ignored it. Bingo. You don't want any mention of the word SURPRISE, definitely not the name of the person the party is for and certainly no photographic evidence!
Step 7: Be persistant. If you're dealing with students, then this is particularly important. Of course don't be annoying, but you must be persistant, and when I say that I mean you must make sure you keep on top of everyone's responses and gently remind people, week by week, that those who haven't, must confirm whether they are coming or not and that the date of the party is X/Y/Z. I made sure I contacted those people who hadn't clicked 'Yes' on the FB group, relatively regularly as we got closer to the party, just to make sure I had the numbers written down correctly. I also posted within the FB group two weeks before the party, and then the week before the party, reminding everyone of the date, time, and the suprise-party-etiquette we had to adopt to make sure everything went off with a bang! I think the most important part of organising a surprise party, is keeping on top of the guests and making sure you know who is coming. After all, they are what make a surprise party so wonderful.
Step 8: Tell the suprisee 1-2 weeks in advance that they must keep *this* date free. That is the date of their surprise party, they just don't know it yet. It depends on whether or not you are going to go with them to enter their surprise party or not, however I found it less stressful (if that's possible) to walk with my boyfriend to the venue. I told him a couple of weeks in advance, that for our anniversary, I had something planned but first we would stop by Evil Eye for a cocktail. I felt a little more in control knowing that I was with him, and all the while I could text my party co-ordinator with our whereabouts – 'we've left the house', 'we're on the street', 'we're coming into Evil Eye now!!' – and she could tell all the guests to keep quiet and prepare for the exact moment when we entered the Evil Eye party rooms upstairs.
Step 9: Clear your plans for the party day and make sure you co-ordinate plans with your surprisee. In my situation, because my surprisee lives with nine of the guests that were going to the party, I had to make sure to tell him to come to my house a good 20 minutes or so before his housemates left for the party. This was to minimise suspicion and make sure they could get to Evil Eye without any glitches. My party co-ordinator had also already left my house before my boyfriend arrived, so that he didn't wonder where she was randomly popping out to, by herself, at half 7 on a rainy evening. I texted the surprisee a couple of times that day, just for good measure, to remind him to be at my house no later than 7.30. Prior to this, I made sure I was free for most of the day, from 2pm onwards, and that way I could go and collect the birthday cake I had ordered online from Patisserie Valerie and the balloons, and drop them off at Evil Eye before dashing back home to get ready.
Step 10: Make sure your party co-ordinator has a camera to snap the crucial Kodak surprise moment and ENJOY THE PARTY! Try to keep your cool as you lead your friend/boyfriend/sister/mum/brother/dad/girlfriend to the party venue, keep in contact via text with your party co-ordinator, and then let the magic happen. There is nothing like the moment when somebody is surprised, and realises how many people love them and how much effort everyone has gone to. It's a feeling that I don't think can actually be matched. And selfishly, it's as good a feeling for them as it is for you, the organiser.