Our Vintage Props
Party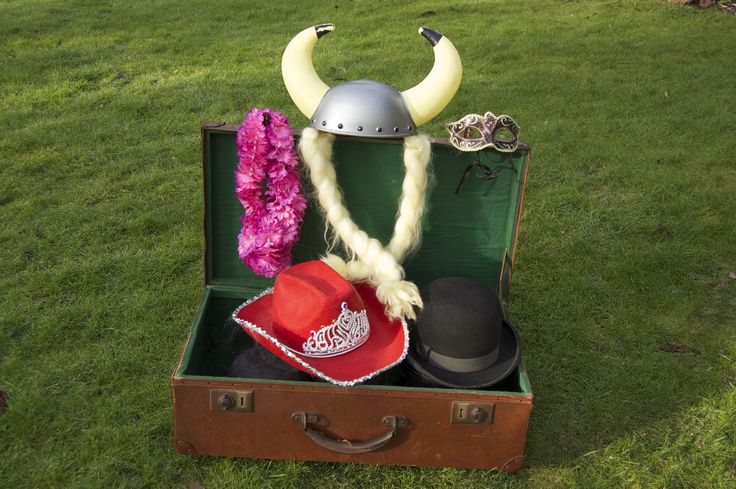 Here at Vintage Events, we love all our props. Some of them live with us indoors, others in the studio and some in the garage! We are slightly mad but love rummaging. Other peoples "old tat"can be somebody else's gold and we always aim to find the gold for our clients.
Nicky came back with these mad hats she had found from a charity shop and we had
so much fun putting them on that we ended up with belly ache! These hats are great for putting together in a box by a mirror adorned with fairy lights ready for your guests to have fun. Disposable cameras on the side are always a great idea.
Some of the props we have are rather large and some are stuffed but you can put
them together for a great eclectic style. Pinterest is a great source for many
brides who want to capture that vintage/romantic look to their wedding and it is our
job to take those images and magic and turn them into reality. Be sure to a look at our
Pinterest board and see what you think so far!