Kevin Spacey's Reign at the Old Vic
News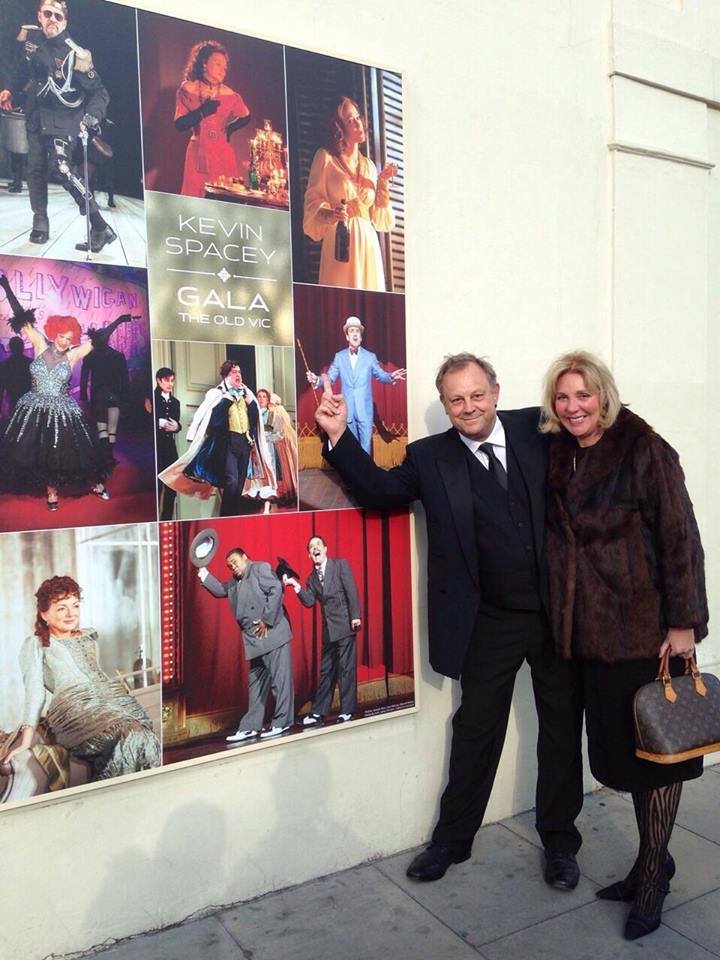 Two Sundays ago, Mark and I went up to the Old Vic in London to a special event to celebrate Kevin Spacey as he stepped down as artistic director. It was a truly wonderful night and we spent most of it just gazing at famous face after famous face!
Guests included Downton Abbey's Hugh Bonneville and Elizabeth McGovern, Jeremy Irons, Eddie Izzard and singer Beverley Knight. Sting performed Every Breath You Take and Annie Lennox sung No More I Love Yous and Here Comes the Rain Again.
In his closing speech, Spacey referred to the Old Vic's lack of government subsidy wondered why the theatre was not treated as "a national treasure". He also said the "best thing about the Old Vic is its future".
There were recorded tributes from James Bond director Sam Mendes, former US president Bill Clinton and singer Elton John.
During his time at the Old Vic, Spacey has directed two productions and starred in nine – including an acclaimed version of Richard III.
We had the best evening – I wish we could do it all over again!!